Liz Hancock.
Welcome to ODBA 'Where Cut Is Queen'. My aim for you is to get informed, learn what to look for, and invest in a quality diamond that offers great value for money. Sound fair?
When I launched OnlineDiamondBuyingAdvice.com in January of 2012, I knew I was offering helpful advice for individuals looking to purchase diamonds safely on the internet. Having worked with so many awesome and unique people around the globe I'm very humbled to have been a part of their special moments.
However, what I didn't immediately realize was that no matter what sex, age, country or cultural background one might be, there is always the desire for excellence in quality. In other words, people don't mind compromising on a diamond's color or clarity grade but the one thing they won't concede on is how the diamond will sparkle with life and personality. This after all, is what we love about diamonds. Thus, ODBA 'Where Cut Is Queen' is born.
As a diamond's cut is the single most important characteristic that determines a diamond's light performance and ultimate beauty, I sought to create a space where individuals can search for diamonds quickly and easily from ethical resources. I've chosen to work with vendors that have invested in enhanced technology such as magnified diamond images, HD videos and light performance pictures (ASET and ideal-scope) and to date, ODBA is the only diamond resource that provides this information in one place.
Additionally, I realize that not everyone has the time to research extensively and so I wanted to create a streamlined way for individuals to search for diamonds that make the 'cut' and those that do not (pun definitely intended). Hence, 'The Diamond Genie' was developed as a virtual diamond guide to help steer novice consumers towards a higher quality purchase. Think of it as a virtual 'me' and use it to help you start off with a selection of diamonds that have been cut for excellence.
In the end, everyone has their personal taste and requirements but my hope is that ODBA offers what you need to end any confusion, doubt, anxiety, or stress in the experience of purchasing a diamond.
Contact Liz Hancock today to get your free personalized diamond consultation and recommendations!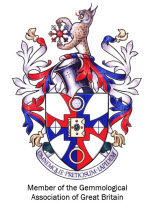 Professional Bio
Liz Hancock, DGA is the President and Founder of OnlineDiamondBuyingAdvice.com aka ODBA, a website that offers diamond education and consulting for all diamond buyers. Liz has a DGA (Diamond Diploma) from the Gemmological Association of Great Britain, which stands as the one of the most comprehensive and valuable diamond qualifications worldwide.
ODBA's sophisticated Diamond Search is the first and only public diamond search tool offering magnified images, HD videos and advanced diamond light performance information while ODBA's 'The Diamond Genie' offers personalized diamond recommendations for all diamond buyers.
Special Thanks To:
Angela Melling at Picturia Commercial
Ryan at Ceres Productions
Hey.You Want Ideal Cut Diamonds?
You've got it.
Join ODBA's Diamond Deal Friday and get handpicked diamonds every week from me to you.
No consultation required. Subscribe now!