Q:
Hello Liz,
I'm looking for a round diamond, 1.5 to 2 carats, prefer better color grades, little to no fluorescence. I have a diamond budget of $15,000. The diamond is to be set in a ring with tapered baguettes. Size 7 finger. Would you mind offering a recommendation of a great value diamond online?
Thanks,
Bernadette
A:
Hi Bernadette,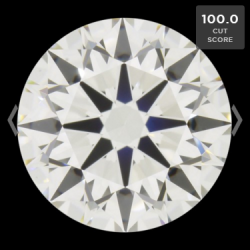 I recommend this 1.53ct G VVS2 for $13,740.00: https://enchanteddiamonds.com/diamonds/view/R153-K4XSMZ
It is a GIA triple Excellent, no fluorescence and recently graded on October 29th, 2015. Ideal cut proportions and fantastic light performance. Optical symmetry is perfect. I would move fast on this one.
If you were looking for something closer to the 2.00ct range then you'll have to lower your color grade to about an H/I.
Enchanted Diamonds also has a lovely platinum ring with double claw prongs and tapered baguette diamond accents for only $3,710.00: https://enchanteddiamonds.com/rings/view/timeless-tapered-baguettes-round-TS1-PT-R
Please let me know what you think and if you have any questions.
Kind Regards,
Liz
Q:
This diamond is just perfect! Thanks so much Liz!
Hey.You Want Ideal Cut Diamonds?
You've got it.
Join ODBA's Diamond Deal Friday and get handpicked diamonds every week from me to you.
No consultation required. Subscribe now!